Good morning everyone. Summertime is upon us, warm, longer days, vacations and my favorite thing of all: picnics.

Today I'd like to talk to you about picnic foods. When the human is having a little get together with family or friends, I notice all sorts of yummy foods parading their way through our kitchen. Yeah, there's the occasional yucky thing like potato salad, whatever that means, but did you ever notice how many meats make up a picnic menu?

First, there's hot dogs, the all-American favorite. And not just one type, mind you. There's beef, pork, chicken and turkey. So many different delicacies to choose from. Next, there's hamburgers, yummy! And what humans put on them, well, let's just say they have quite the imagination when it comes to building a better burger. Me, well, I just like mine plain please.

Best of all, there's chicken. Grilled, baked, fried, I don't care how you want to make it, just please make it! Oh, the smell of cooking chicken. It makes a kitty's mouth water just thinking about it.

Yep, I think this is my favorite time of the year. I'll meet you in the kitchen a little later, but first I have a human to annoy. Purrhaps I'll whisper quietly in his sleeping ear, "time to have a picnic, Matt." Let the food parade begin!

Powered by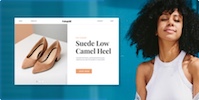 Create your own unique website with customizable templates.