---

Did ya ever sit there having a case of "the Lonleys?" A time when you felt sorry for yourself because nobody else was available to chat with, or share a tuna treat with. A time you were so bored you actually went to sleep early since there was nothing else to do.We all have those moments. Sometimes it's our own fault, we had a fight with someone and we've put distance between ourselves and them. Other times it's not our own choosing, and everyone is busy.

It's times like this, we need to rely on our creative juices, so to speak. Are you bored? Then find a new hobby. For me, this is easy. My sister Vision, in the above photo, went to the Rainbow Bridge a few years ago. At first, I couldn't think of anything else but missing her. As time went on, I found other things to occupy my time, like bugging the human. Yes, let me tell you, this is great fun. There are so many ways to do this. Let me point out a few.

When human is having their silly computer time when they truly most ignore us cats, this is when you must be especially amusing. Walk across their keyboard. This causes all sorts of random letters to appear on their screen. It's also great exercise as it usually gets you picked up and placed onto the floor. Try it a few times. You may even get a bribe out of the deal such as, "Piggy, if you stop jumping up here, I'll give you some treats."

You can also try the ever popular meowling at the most unusual times. Such as three in the morning when said human is sleeping. This is most likely payback for some stupid infraction they caused such as forgetting to clean the litter box or some other major disaster. This, too, is most often a great time for a bribe. Your human may even keep a treat bag near them for just such an occasion.

When all else fails, you may even want to snuggle with them for a minute or two. Let them think you are their best friend, just like Fido. Then, when the human is least expecting it, jump off their lap, tail in the air, and ignore every attempt of their futile incessant calling. "Piggy, come back here. Piggy, you were keeping me warm. I love you, Piggy." Yeah, yeah....that is, until the words, "Piggy, I'll give you an extra treat," come into play.

All in all, you, too, can find some creative ways to amuse yourself in lonely moments. And oh, if you have another cat in your home, enlist their help too. They are usually more than willing to gang up on the human. After all, we felines have to stick together.







Powered by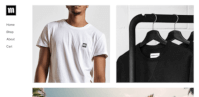 Create your own unique website with customizable templates.