This little photo could be very true. Humans walk into pet stores all the time, or wonderful places like Animal Friends or the Humane Society. All the kitties line up, doing their best to impress you as you walk by. A few of us will stick a paw outside the cage as if trying to get your attention. Others of us, will purr and rub against our prison in an attempt to lure you into feeling sorry for us. And there are those of us who choose the aloof route. We pretend that we really don't care as you walk by, ignoring you as if it doesn't matter a bit that you may not choose us.

It is very special when you choose one of us, or in most cases, when we choose one of you humans. The two of us bond over new adventures in a new home. If you have other pets, we must get used to them, and hopefully we all get along as one big, happy family.

You feed us, nurture us, take us to vet appointments when needed. You whisper sweet nothings into our perky ears, and in return we give you unconditional love and acceptance.

So, please take care of us. The kitties who are adopted, the ferals outside your homes, the stray cat hanging around just a little too much. Some of us have sad stories. Sometimes there was someone who just didn't want us anymore. But we're glad we have you now. We thank you for choosing us and making us feel loved and wanted.



Powered by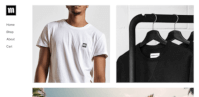 Create your own unique website with customizable templates.