Food. Yep, that's it. I like it, I want it, I'll do most anything to get it. I'll bug my human, Matt and make terrible screeching noises if he sleeps in. I'll snatch chicken wings when he's not looking, I'll poke my paw into his pizza, I'll stir his ice cream in his bowl when his head is turned.

Yep. I love thinking of creative ways to taste new things, find new snacks, and invent clever ideas to deter the human while I sneak into the kitchen, or sometimes, in his case, the stuff he leaves by his computer in his room.

When I'm really lucky, Matt lets me taste some of the food on his plate. Like the time he was eating Chinese food. Nope, not for me. But I do like Spaghettio's and occasionally I've been known to pull a Dorito or two from the bag left unattended.

I haven't earned my name for nothing, you see. It's all about the food...the treats...the snacks....Excuse me now, my mouth is drooling just thinking about it. Gotta see what interesting items Matt has out for dinner. Oh, I'll be back...after my belly's full and of course a delicious cat nap.

Powered by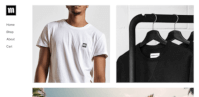 Create your own unique website with customizable templates.