---

Oooh, I'm getting pretty excited. Lots of hustle bustle around my house. The human put up a little Christmas tree and it looks downright cozy!

I don't know what all the hubbub is about with you folks worrying about cats and Christmas trees. Seriously. I never touched one in my life. My sister, Goober, well, she's a different story. Unusually curious, she has to steal ornaments, knock them down, play with them. I just don't get it.

Now, if there was catnip in the tree, perhaps, I'd be all about it. Of if the human used bags of Whisker Lickens or something of that sort to decorate, yeah, I'd probably knock the darn tree over in my attempt at jacking the "ornaments."

As for my human, he has nothing to fear from me. I'll leave the pretty tree alone, just admiring it from afar, watching as my sister gets into trouble yet another time.

Hope your attempts at decorating are working out for you and your pets. Remember to give us extra attention during the holidays because sometimes we kinda get lost in the shuffle. And by all means, give us an extra treat!



Powered by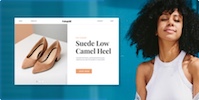 Create your own unique website with customizable templates.