Today I'm not quite in the mood,
Can I just have a little food?
A little food will tide me over,
A little snack for me and Rover.
Hey, I mentioned a dog, we don't have one.
Oh well, why not, let's have some fun.
I wouldn't care who visited today,
I'd share my food, I'd laugh, I'd play.
So human, please don't make me sick,
Get me some treats and be real quick.
You take too long, this cat is done,
So hop to it now, to the kitchen, run!
I'm waiting here with baited breath,
I'll fall over and starve to death.
Some crunchies please and I'll stop whining.
I'll sit at the table and I'll be dining.
Okay, enough, as you see I'm tired,
I've written too much and now I'm wired.
I'll let you know what time I eat,
Peace out, phew, now, this cat is beat.

Powered by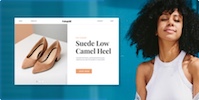 Create your own unique website with customizable templates.