The day my human brought home a squirming, mewling box and laid it at my feet with joy and glee upon his face, I wondered, hmmm, is this something wonderful? Is it some sort-of interactive toy purrhaps?

Nope! The box was filled with a silly grey kitten, a most annoying one I might add. the little fiend tried to make friends with me right away, tried to get me to actually play with it.....oh the inhumanity!

When Goober, as the kitten came to be known, tried laying next to me, purring and looking at me with those big eyes of hers, well, okay, I guess you could say my hard exterior cracked a bit. She was rather sweet, though a bit too frisky for an older cat like me.

Living with Goober as she's grown in the last year has taught me a lot of things. Mostly tons of patience. But she's brought something to me as well. Joy and humor. She is a fun little furball, and she makes me feel young again. She lets me bathe her and take care of her which is a natural instinct for me. And she shares her food bowl which is most important, since I am the alpha cat after all.

The moral of the story is this: give another kitten a chance. You never know in your loneliness if they won't be the best new friend or sister or brother that you've ever had. Life just wouldn't be the same without Goober and I'm glad my human brought her home.



Powered by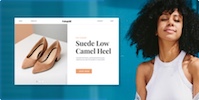 Create your own unique website with customizable templates.