Here it is, Sunday night. I must admit I'm extremely purrplexed about something. Why is it that my little sister Goober has so much energy? I mean, I take care of myself, wash daily, eat the right foods and get plenty of exercise. But no matter what, she always has to outdo me in every way. She jumps higher, runs faster and doesn't appear to need sleep as much as I do.

Well, I'm not as young as I once was. But I'll tell you what. There's something to be said for being an older but wiser cat. I don't make the mistakes I used to by poking my whiskers into places I shouldn't. Try crawling behind a furnace or some other dark, damp place and see what sort of riff raff clings to your whiskers.

Young Goober hasn't learned that yet though. To her, the house is her playground and she'll poke and prod whatever corner she wants. Hey, someday she's gonna realize you can't do whatever you feel like.

Take for instance the pool table. Yeah, when she was younger, she'd climb right into the pockets around the table. Not so anymore. But does that stop her? Nope. She thinks she can still cram that body into the holes. I'm sure someday she'll be yowling as she begs me to rescue her. You know where I'll be? Sipping a tall, cold glass of milk, and eating tuna bon bons while I meow my butt off.



Powered by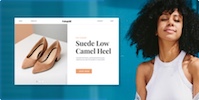 Create your own unique website with customizable templates.