A little Piggy humor, for all my great new peeps;
Let's hope your day is bright and our friendship is for keeps.
You know I like to rhyme some words every once in a while;
It's only 'cause I really like to see my friends all smile.
So here's to your day, may it be a lot of fun;
And when it's over, to your computer you must run.
Remember to stop by and give this Piggy lots of attention;
Like my comments, be my friend, and your name I might mention.
It's time to have some awesome snacks, for now my prose must end;
I love you guys and want to thank you for being this cat's friend.

Powered by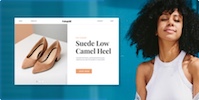 Create your own unique website with customizable templates.