It just warms my whiskers to see another kitty cat with my book! Now that's what I call a very smart cat. Knows good taste when she sees it! Yep, this is something that makes me smile that Cheshire Cat grin.

When my Grandma Karen approached me about writing a book about adventures I might like to have, I had to think about it for a while. Hmmm, what sort of thing could we write about? My true life up until then had been interesting enough, but what would people like to know purrhaps?

We came up with the idea of "what do our pets do when human's aren't at home?" And from there, the ideas just flowed. I told Gram Karen about all the things I wished I could do, such as escape to the outdoors for adventures. I told her that food, of course, was a big part of my life, and somehow she'd have to incorporate that into the book.

The neatest part though was coming up with a storyline that was a little touching and sweet. So we created Melvin the mouse, a crazy little fellow who likes nothing more than to gather items for his hole in the wall and snatch food when humans aren't looking. Put that together with a claw machine, and there you have it! A crazy little tale about an unlikely friendship, adventures, food and fun.

I'm so happy people like my little story. And you know the nicest part? We actually donate some of the proceeds to feral cats in Evansville, Indiana. So you see, it's all about others, about sharing. I wouldn't have it any other way.




Powered by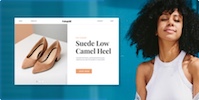 Create your own unique website with customizable templates.