Once upon a time, there lived a kitten;
And with her human, she was smitten.
He petted her and gave her treats;
He knew that cat just loved to eat.
Every day he brought her toys;
She loved him back, she brought him joy.
The years went by, as time does pass;
The two grew older, when at last.
Another kitten entered their life;
At first the old cat felt some strife.
But then at last the two got along;
And now their bond is very strong.
They love their daddy with all of their hearts;
They never want to be apart.
So on this night, give an extra hug;
To your own human who gives you love.

Powered by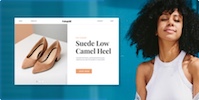 Create your own unique website with customizable templates.